You are warmly welcome to the 35th Workshop on Compound Semiconductor Devices and Integrated Circuits, WOCSDICE 2011.
This edition will be held in Catania, the second city of Sicily, situated on the east coast of the Island.
In Catania there are many interesting historical monuments (like a Roman and a Greek Theatre, a Baroque Cathedral and several elegant palaces). Furthermore, many tourist places can be easily reached from Catania, first of all mount Etna, the highest active volcano in Europe.
The climate in Catania is mild, and at the end of May the minimum and maximum temperatures are typically of 16 and 24 °C.
We hope you will enjoy the next WOCSDICE 2011 in Catania.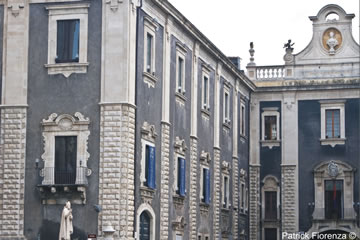 LOCAL CHAIRS
Vito Raineri (CNR-IMM, Italy)
Fabrizio Roccaforte (CNR-IMM, Italy)